Research in the lab focuses on plant population and community responses to climate change and environmental disturbance. Core interests include forest and grassland responses to climate change, fire and drought.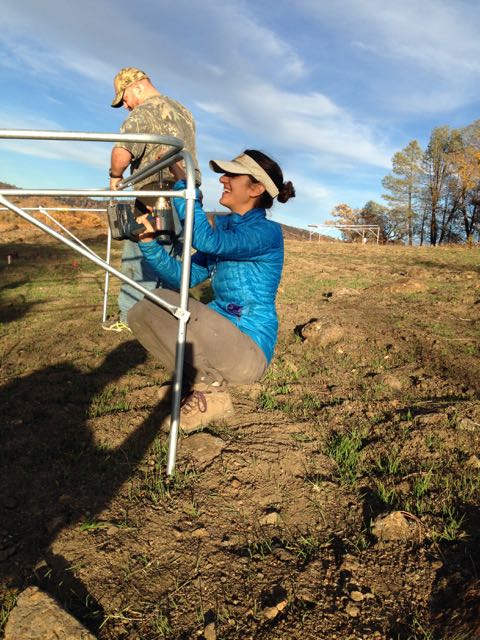 Effects of increasing rainfall variability and invasive plants on grasslands
Using observational and experimental studies to understand the population-level effects severe climatic events on California annual grasslands. With Susan Harrison, we are using rain addition and exclusion experiments at McLaughlin UC Natural Reserve (photo shows Marina building a rain-exclosure shelter) to study demographic responses of several forb species to the combination of water availability and invasive grass competition.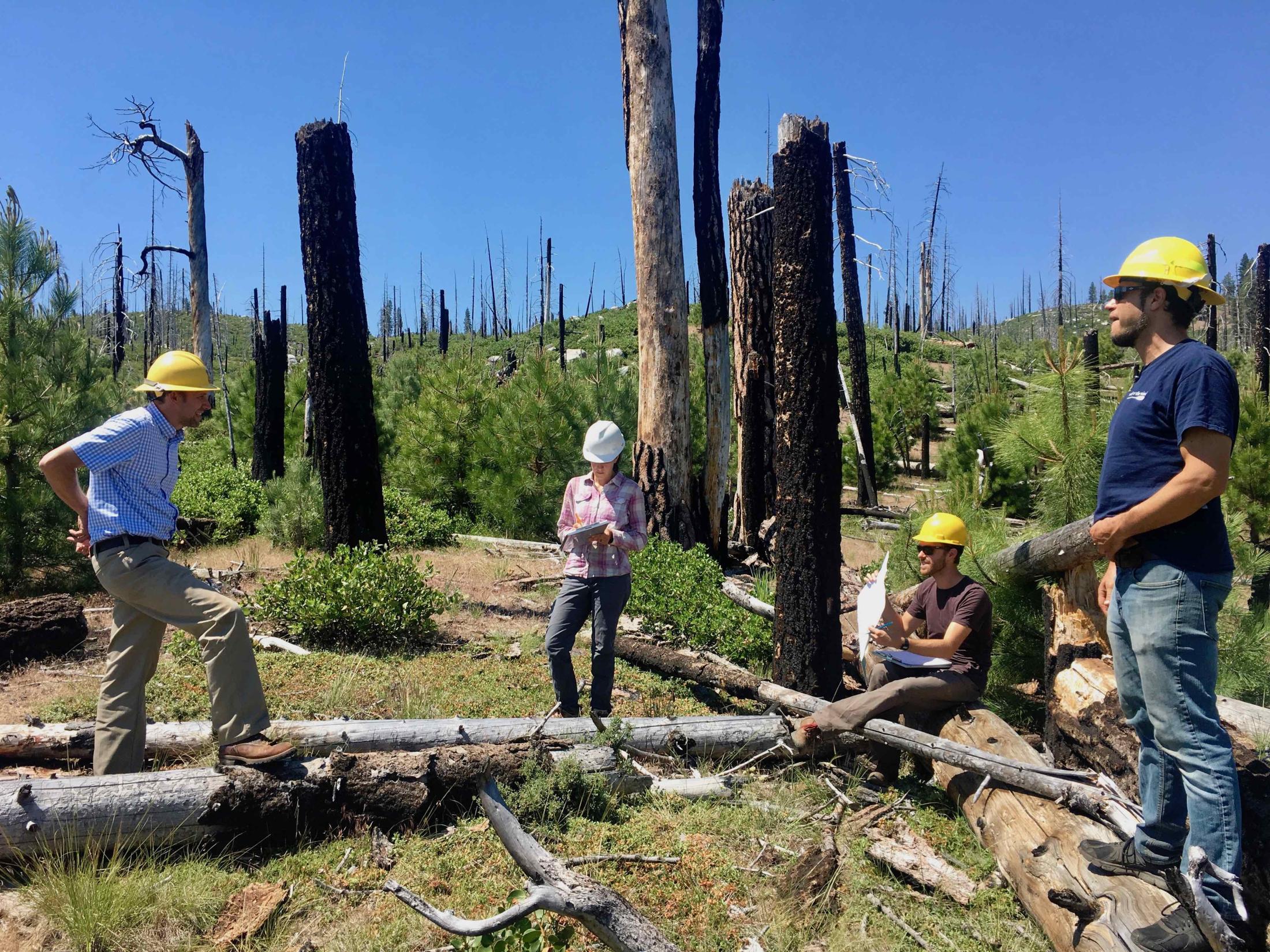 Postfire forest regeneration
Large, intense fires can produce huge patches of nearly 100% tree mortality, with large interior areas far from seed sources. If the post-fire goal is restoration of resilient forest stands, what is the best way to accomplish this, given limited funds and personnel? When and where will natural tree recruitment work on its own? When tree regeneration is slow, what is the best way to give these forest stands an "assist", and how can we use ecological processes to our advantage in reforestation? With funding from the Joint Fire Science Program and CalFire's Forest Health Research program, and in collaboration with federal and state agencies, we are investigating these questions in California's yellow pine and mixed conifer forests.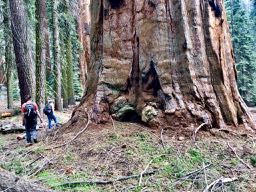 How fire and drought are affecting giant sequoias
After decades of experiencing very little wildfire, several giant sequoia groves burned recently in intense wildfires. Giant sequoias are some of the moist fire-resistant and fire-dependent trees in California forests, yet in some patches of these fires, many dozens of large "monarch trees" (>1 m dbh) were killed. Working with and funded by Save the Redwoods League, we are investigating why these fires proved so deadly to these fire-adapted trees, as well as surveying postfire seedling regeneration and the overall effects of drought and fire on giant sequoia groves and surrounding forests. As climate warms and rainfall becomes more variable, how will giant sequoia groves groves respond? Are they refuges from the changes happening around them, or are they themselves vulnerable?